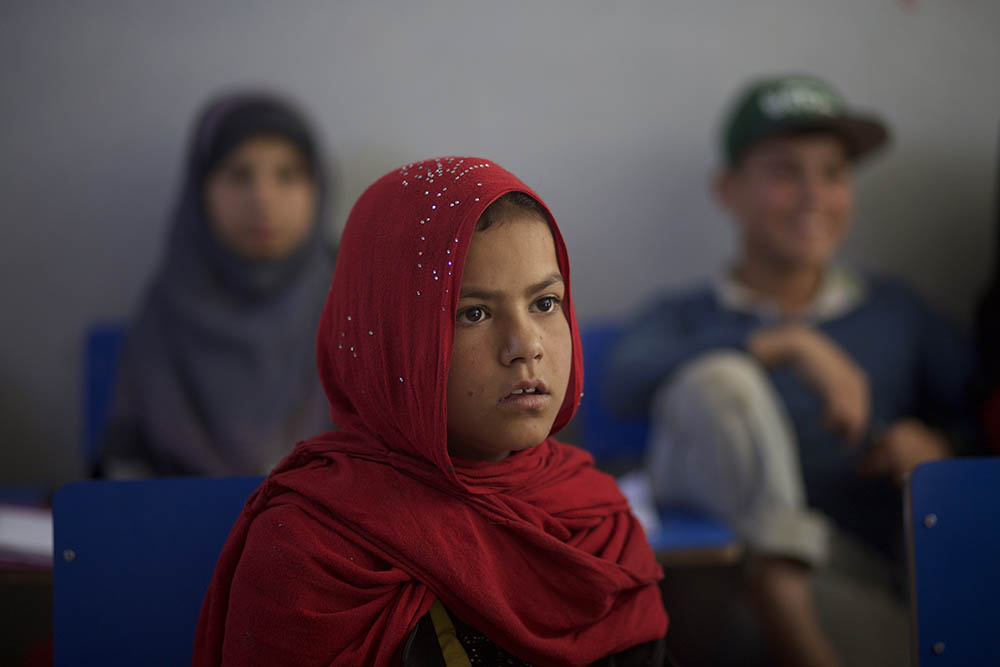 Action for Development conducted a survey at its School for Street Children to better understand the daily lives of the 48 street children and the challenges they faced.
Food and nutrition
The children's eating habits revealed that they were not receiving important nutrients at home. For breakfast, most children merely had bread with plain or sweetened tea. 27% of the children skipped breakfast all together, which meant the lunch provided at the school was their first meal of the day.
The children's dinner once again consisted mostly of bread and tea, sometimes with potatoes. However, the majority of the children (71%) had to look for food outside of their homes, having to rely on the generosity of their neighbors or hoping to find some leftovers from restaurants.
Treatment by family and strangers
Strict upbringing is commonplace in many families. Many children indicated that they are threatened, sometimes beaten or even sent to sleep without dinner if they misbehaved. With the hardships of poverty often comes drug addiction, with two children admitting to having an addicted father.
Not only at home, but also in public, strangers often mistreated the children. They reported of being called "beggars" and that they were not taken seriously, sometimes even laughed at, if they had problems and needed help.
Hopes and dreams
Despite the hardships, the children continue to dream big. Many boys voiced their wish to become policemen, while the girls wanted to become either a doctor or a teacher. Two children even wanted to become pilots.