Staff
Over the years we have grown an enthusiastic team of talented and dedicated professionals with diverse backgrounds, responsible for managing AfD's projects in Switzerland and Afghanistan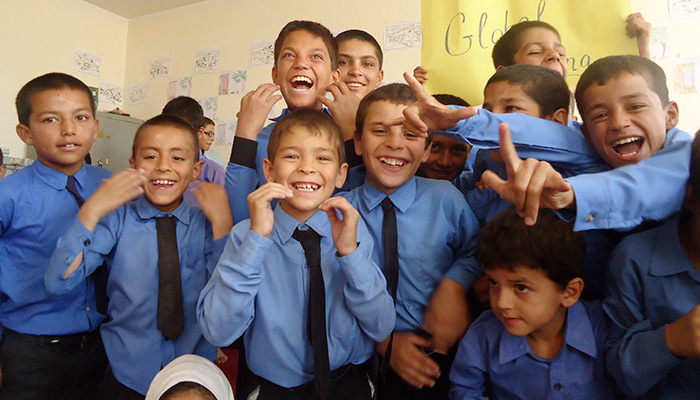 Zuhra Dadgar Shafiq
Strategy, Performance and Evaluation Director
Zuhra has built her career in social development, gender, public health and management; she has worked over 15 years with different international organizations including UNDP, USAID, MSH, Save the Children Sweden, Afghanaid, GFMER and the Ministry of Public Health of Afghanistan.

She also has professional experience in the field of social development in Pakistan and Afghanistan. She specializes in strategy performance, macro-level planning and policy development.

Zuhra serves as Strategy Performance and Evaluation Director at AfD. Her mandate is to address the strategic expansion of the organization, primarily focusing on initiatives addressing community development, health, education and the empowerment of women. She also served as a member of AfD's board of trustees for 3 years.
Dominique Chatelet
Pharma supply and management advisor
Dominique is a pharmacist working in Geneva. She holds a Certificate of Advanced Studies from the Institut Universitaire d'Étude du Développement (Graduate Institute) in Geneva.

She was involved in several training programs on palliative care and morphine use in Africa (Uganda, Mali, Burkina-Faso, Ivory Coast) with Hospice Africa and AMCC (Alliance Mondiale Contre le Cancer).

At Action for Development, she contributes by supplying the Community Health Center in Kabul with Swiss pharmaceutical products.
Kavita Husein
Human resources manager
Kavita graduated with a Diploma in Civil Aviation from Georgian College of Applied Arts & Technology in Ontario. Her career began with the Greater Toronto Airports Authority, Canada's largest airport, as an Airport Planning and Development specialist.

Kavita has held such diverse roles in Airport and Terminal Operations, Security Management, Emergency Planning, Quality Control and Training and Development.

Following a family relocation to Geneva, Switzerland in 2014, she pursued her interest in the humanitarian sector. She joined UNHCR as a consultant, working on human resource systems and process upgrades. In 2018, Kavita joined Action for Development (AfD) as a Human Resources Manager.
Alison Farnham
Public health nutritionist
Alison graduated from St Andrews University, followed by a Master of Medical Sciences in Human Nutrition from the University of Sheffield.

She is currently completing the UNICEF/Cornell University training course in "Programming for Infant and Young Child Feeding".
Previous work experience includes Oxfam and the UK Pre-conceptual care charity, Foresight.
Alison works as Public Health Nutritionist at AfD and has recently joined the Board of Trustees. She is currently working towards setting-up an Integrated Management of Malnutrition Program through the AfD Comprehensive Health Centre in Kabul.
Olena Kuzyakiv
Public health specialist
Starting her education in General Medicine back in Ukraine, Olena has graduated from the University of Toronto (Canada) in Human Biology.

Since graduation Olena has successfully contributed to various biomedical projects including stem-cell research, vaccine development and clinical trials procedures. She has gained professional experience in both the private and public sector. Pursuing her great interest in Public Health and Epidemiology, Olena has completed additional education in both disciplines. Since joining AfD as a Public Health Specialist in October 2017, Olena has been in charge of data analysis, interpretation and visualization as well as report development. She speaks English, French, Ukrainian and Russian.
Gabriella Nemes
Human resources assistant
Gabriella is graduated from the University of Buckingham with a Master's degree in Human Resource Management and has an MA in French language and literature.

She worked as an HR specialist and translator in the private sector and participated as a volunteer in different development projects in Madagascar, Burkina Faso and  Ethiopia. She joined Action for Development in 2019 as a HR Assistant.
Emma Eyraud
Health program support
Emma graduated from Science Po Lyon with a Master degree in International relations.

Previously, she worked for an NGO tackling water poverty in Central African Republic. She believes it is of vital importance to develop sustainable projects in fragile and protracted conflict settings.
Eunice Bonzemba
Street Children Project Coordinator
Eunice has a Bachelor degree in Psychology and a Master degree in Children's Rights Studies.

She has a strong interest in human rights and has worked in NGOs before, which is why she was interested in joining Action for Development.
Mina Pecot-Demiaux
Communications Associate
Mina has obtained her Bachelor degree in International Relations at the University of Geneva.

She is part of the association "Amnesty International Unige". She would like to continue working in the field of human development.
Jasmine Gay
Program Communications Support
Jasmine has obtained her Bachelor degree in business communication in Geneva.

She has worked in the private sector until joining Action for Development's team.
Krista Tingbrand
Communications and Social Media Officer
Krista is currently studying for her Bachelor's degree in Politics with Business Management at Queen Mary, University of London.

Before joining the AfD team, she worked as a course and faculty representative at her university's students' union while also teaching debating to primary and secondary school children in schools in London.
Loris Zancanaro
Fundraising and Accounting Consulting
Loris Zancaro has always been passionate about humanitarian work and has many years of experience working with Médecins Sans Frontières (MSF).

With regards to AfD, Loris has been supporting the organization as a Fundraising and Accounting Consultant.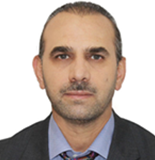 Mohammad Ismail Qarizada
Afghanistan country director
Mr. Qarizada has a BSc in Civil Engineering from Herat University and an MBA in Project Management from Preston Institute of Management Science and Technology in Karachi, Pakistan.

He has previously worked as Organizational Development Advisor for the Capacity Building for Results Facility Project, and as Senior Program Manager for the Swiss Agency for Development and Cooperation.

He joined Action for Development as Afghanistan Country Director in 2018.
Dr. Kohkan Fazelpoor
Internal medicine specialist/sonologist
Dr Kohkan Fazelpoor was born in Kapisa in 1974. He worked for the Kabul Medical University from 2006 to 2012 and was an Internal Medicine Specialist from 2012 to 2016 at the Jamhuriat Teaching Hospital in Kabul.

He has been working with AfD at the Comprehensive Health Center (CHC) as an Internal Medicine Specialist/Sonologist since 2013.
Zohra Kaihan
Operation Manager
Zohra Kaihan, born in Parwan in 1976, taught English at Said Jamaluddin Afghan Institute from 2003 to 2004 and has been working since 2013 as an Operation Manager with AfD.
Dr. Zabi Rahimi
Training Coordinator and Midwife Trainer
Dr. Rahimi Zabihullah is a pediatrician born in Kabul in 1966. After graduating from Kabul University, he has worked for various international organizations, including USAID.

He has been working as Training Coordinator and Master Trainer for AfD's project on training of midwives since 2014.
Sania Nezami
Coordinator for the School for Street Children Project
Sania, born in 1994, studied at the Afghan Technical Vocational Institute. She works as the School Coordinator for AfD's Street Children Back to School Project.

Her role is to coordinate the activities between the Geneva office and the school in Kabul.