Partners
Setting up the head office in Geneva, a global city and humanitarian hub, has been a key step for AfD to expand partnerships and joint programmes with various organizations.
We are always looking for new partnerships and invite you to contact us at +41(0)223479217 or info@actfordev.org.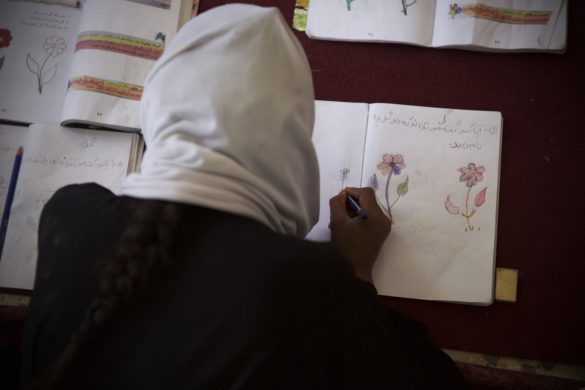 Kavelin Consulting, S.L.
An international management consulting company that specializes in business advisory services and foreign trade founded in Madrid, Spain. Kavelin Consulting seeks to link European companies to Asia, assisting them in business strategy planning, business development and market expansion.
HEdS (Haute École de Santé Genève)
HEdS is part of the University of Applied Sciences Western Switzerland (HES-SO), that offers forty degree courses taught in a network of 27 campuses spread throughout French-speaking Switzerland. Since 2002 the HEdS has been home to five of the seven degree courses offered by the HES-SO Health field: Nursing, Nutrition and Dietetics, Physiotherapy, Midwifery, Radiologic Medical Imaging Technology.
Graduate Institute of International and Development Studies Geneva
The Graduate Institute of International and Development Studies is an institution of research and higher education dedicated to the study of world affairs, with a particular emphasis on the cross-cutting fields of international relations and development issues.
Partnership for Maternal, Newborn & Child Health (PMNCH)
An institutional platform bringing together and enhancing the interaction of partners focused on improving the health of women and children, working across the reproductive, maternal, newborn and child health continuum of care. In essence, the Partnership enables members to share strategies and align objectives and resources.
International Centre for Migration Health and Development (ICMHD)
A Swiss-based non-profit institution whose mandate is to work on research, training and policy advocacy in all areas related to migration and health. ICMHD's work is predicated on the belief that by protecting the health and welfare of people on the move, the public health, social development, and human security of the larger society is also enhanced.
Mario Negri Institute (Italy)
The Mario Negri Institute for Pharmacological Research is a not-for-profit biomedical research organization. It was founded in 1961, and started work in Milan on 1 February 1963. It has research units in Bergamo, Ranica and Santa Maria Imbaro. The Institute's main goal is to help defend human health and life.
Empower School of Health (India)
Empower School of Health was established in 2009 by a group of professionals from clinical research and the pharmaceutical and healthcare industries. Its objective is to offer education and training solutions in clinical research and hospital management.
Gloriamundi Foundation (Geneva)
Gloriamundi Foundation is a private, non-profit organisation that assists humanitarian organisations with communication work, including the designing of promotional material such as brochures, logos, photo shoots, films and websites.
Organisation for Innovation, Implementation and Impact (O3i)
The Organization for Innovation, Implementation and Impact (O3i)'s mission is to strengthen institutional capacity of global health programs and support them to scale up effectively.
Radio Omid-e-Jawan
The Radio Omid-e-Jawan station in Kabul offers advocacy and publicity for AfD's programs in Afghanistan.
Ministry of Public Health Afghanistan
The MoPH of Afghanistan is committed to ensuring the accelerated implementation of quality health care for all the people of Afghanistan, through targeting resources especially to women and children and to under-served areas of the country, and through working effectively with communities and other development partners.
The Global Nutrition Cluster (GNC)
The Global Nutrition Cluster (GNC) is headed by UNICEF and aims to safeguard and improve nutrition of people affected by emergencies. GNC supports countries to respond to nutrition needs in a timely and appropriate manner, with the overall goal to fight malnutrition globally.
International School of Geneva
Founded in 1924, International School of Geneva (also called Ecolint) is the oldest and largest operating international school in the world.
Giving Women
Giving Women is a network of women involved in philanthropy who together pool their time, knowledge, professional experience, financial resources and ideas in order to be more informed and effective givers.
Afghan Health & Development Services (AHDS)
The Afghan Health & Development Services (AHDS) is a non-profit, non-governmental and non-political organisation. Its objective is to rehabilitate Afghanistan's health infrastructure and to provide comprehensive primary health care services to the Afghan population in need.
IRD (Interactive Research & Development)
IRD (Interactive Research & Development) is a research and health delivery organization that works in over 15 countries. Its goal is to address global health delivery gaps through innovation and research in order to improve the well being of vulnerable communities.
Hospice Général
Founded in 1535, Hospice Général is an institution in charge of implementing the social policy decisions of the Canton of Geneva, Switzerland. It oversees public assistance and works with local communities and incoming asylum seekers.
AfD is also affiliated with several networks including the White Ribbon Alliance for Safe Motherhood, the Water Supply and Sanitation Collaborative Council, and the NGO Forum for Health.