Nutrition project
Location – Kabul
Focus – Health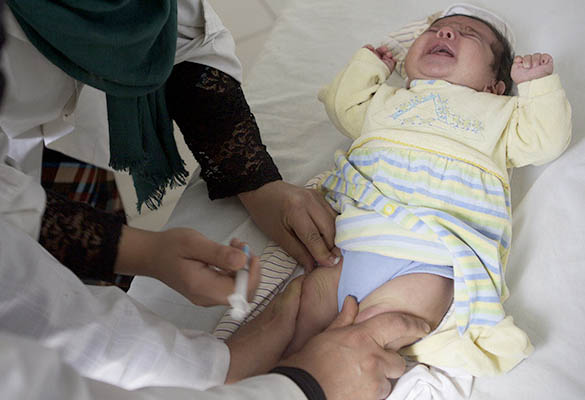 Afghanistan has been recognized as a "high priority country" by the Global Nutrition Cluster (GNC) for tackling malnutrition. According to the 2013 National Nutrition Survey, approximately 41% of children in Afghanistan suffer from chronic malnutrition. Furthermore, malnutrition is not only a major problem for children but also for pregnant and lactating women. In light of this, and in line with the UN's Sustainable Development Goals, AfD is developing a nutrition project in Afghanistan.
The project will act on three different fronts: assessment, treatment and prevention of malnutrition, more precisely under-nutrition. With regards to assessment, there are already efforts underway to screen children who attend our CHC for malnutrition. Unfortunately, not all children under the age of 5 are currently being screened, so one of the project's priorities will be to analyze these bottlenecks in order to achieve a 100% screening rate. Additionally, we plan on training the Community Health Workers (CHW) in assessment. The following step would be to empower women by having the CHW's train mothers so that they can assess their own children.
The second aspect of the project is treatment. Currently, the CHC is unable to treat malnutrition and all cases of severe malnutrition need to be referred to other hospitals. Our aim is to set up a treatment facility at our CHC. This would include the training of the staff and the procurement of Ready to Use of Therapeutic Foods (RUTFs).
The last and most important part of the project is malnutrition prevention. This is especially important during the period from conception all the way until the child's second birthday, since any damage done during this period is normally irreversible. We intend to tackle this through a comprehensive program encompassing education, supplementation and breastfeeding support.