Health
Good health is the building block of human development. We provide affordable health services and specialize in midwifery training, so mothers and their children are no longer left behind.
AfD's Comprehensive Health Centre in Kabul offers affordable quality health care and has longer opening hours than regular health centres. In addition to midwifery trainings, the CHC also conducts regular trainings of community health workers, both of which benefit isolated communities through their cascade approach. AfD is newly planning to scale up nutrition screenings at its CHC to address malnutrition among children.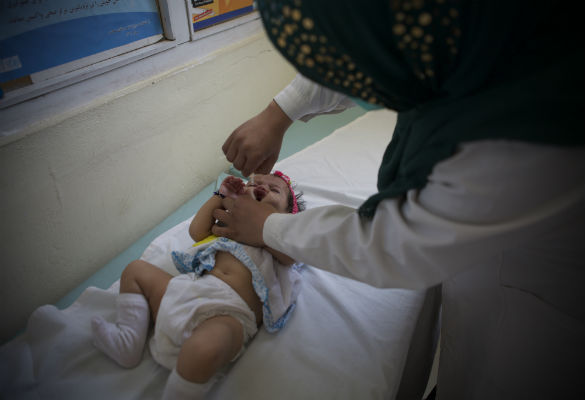 Comprehensive Health Center (CHC)

The long-lasting conflict in Afghanistan has created mass displacement both outside and inside the country. As a result, Kabul alone has a population of around 4 million and is one...

Midwifery Training

The idea of a midwifery training came in response to the communities' dire needs. Under the Taliban, female healthcare specialists were banned from their jobs, and males were forbi...

Doctor's Training in Reproductive Health

Action for Development's (AfD) has focused on finding solutions to Afghanistan's healthcare crisis since its very beginning. One of the main issues that the country faces is a lack...

Nutrition Project

Afghanistan has been recognized as a "high priority country" by the Global Nutrition Cluster (GNC) for tackling malnutrition. According to the 2013 National Nutrition Survey, appro...