Board of Trustees
With the recent addition of new members, the board continues to guide and govern the organization through its various expertise in line with AfD's new strategic vision, which was set in 2017.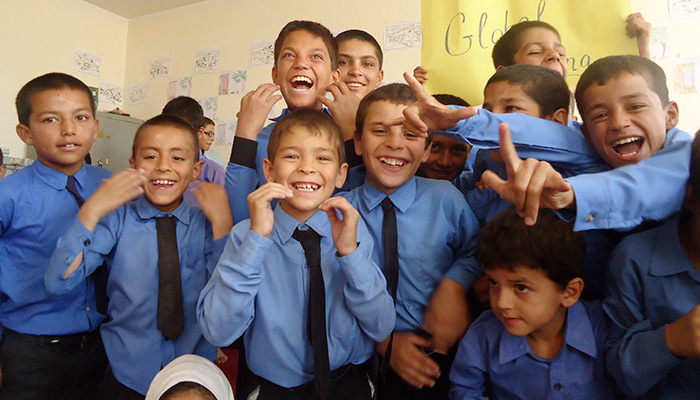 Dr. Roberto Bonino
Board Director
Roberto Bonino is president of the Institut futura21, a research and development institute dedicated to labour and employment that offers coaching, career transition and change management services.

Roberto is also active in research in the field of Higher Education and in the development of international educational programs throughout Europe, the Middle East, Asia and the United States. Until recently, he was Managing Director at a Higher Education institution.

A physicist by training, Roberto Bonino graduated from the University of Rome in 1980 and, before turning his interest towards the business world, led an active research career in High Energy Physics working at institutions like UCLA, Birmingham University, University of Geneva, University of Rome and CERN.
Ms. Nina Joyce
Deputy Board Director
Applying her background in communications and international relations, Nina develops advocacy and strategy plans for civil society organizations that wish to influence global policy making at the UN.

Prior to her civil society life, Nina worked for the World Economic Forum in Geneva and the Financial Times newspaper in London. She holds a Masters degree in International Relations and speaks French fluently.

At Action for Development, she has brought together UN agencies and diplomatic missions to draw attention to the issue of maternal mortality. She is also Co-Chair of the NGO Working Group on Human Rights Education and a United Nations Representative for Graduate Women International where she advocates for education for girls and women.
Ms. Alison Farnham
Board Secretary
Alison graduated from St Andrews University with an MA and followed this with a Master of Medical Sciences in Human Nutrition from the University of Sheffield.

She is currently completing the UNICEF/Cornell University training course; Programming for Infant and Young Child Feeding.

Previous work experience includes Oxfam and the UK Pre-conceptual care charity, Foresight. Alison is currently the Public Health Nutritionist in the AfD team and has recently joined the Board of Trustees. Within AfD she is working to set up an Integrated Management of Malnutrition program through the AfD Comprehensive Health Centre in Kabul.
Dr. Evan Lee assumed his role as Eli Lilly's Vice President of Global Health Programs and Access in January 2012. Dr. Lee oversees Lilly's global health activities, ...

…represents Lilly on the global health stage in Geneva and is responsible for efforts related to access to medicines. Previously Dr. Lee served as Senior Policy officer at the Foundation for Innovative New Diagnostics (FIND). His accomplishments included the launch of EXPAND-TB, which is helping to introduce new TB diagnostics in 27 countries. Prior to FIND, Dr. Lee served in various positions, including at Management Sciences for Health and Médecins Sans Frontières.

Dr. Lee holds a BA, Chemistry and Physics from Harvard. He received his Doctor of Medicine degree from New York University School of Medicine, and his Master of Business Administration from Massachusetts Institute of Technology, Sloan School of Management.
Denis is a doctor of medicine from Paris University with a specialization in infectious diseases, parasitology and epidemiology. He also graduated from the Paris Institute of Political Sciences and holds a master in biomathematics.

Denis Broun has worked in the field of international health for the past thirty years. He was the senior health specialist at the World Bank (1992 to 1996) and then head of the health section of UNICEF until 1998.

This was followed by his move to Geneva as programme manager for the control of tropical diseases and director of resource mobilization at the WHO. From 2000 to 2005, he was European director of the American consulting firm "Management Sciences for Health" and in 2005 he joined UNAIDS, first as country coordinator in India, then as regional director for Europe and Central Asia. In 2011, he was selected to become executive director of UNITAID, a position he left in January 2014.
Ignacio Gracia is one of the Managing Directors of Kavelin Consulting Group in Madrid. His experience includes the development of business in the Telefonica Group and management of Real Madrid CF.

He has worked in different areas of social and international business in various countries, including Afghanistan. Mr Gracia holds an MBA from the IE Business School in Madrid.
Elias Ashkar is a business strategy and career management consultant with over 30 years of experience within multinational corporations in different parts of the world.

Over the course of his career he has held various positions of great responsibility, ranging from director and vice president to CEO.

Mr Ashkar is an expert in developing new cutting-edge business strategies and in decision-making. His expertise is especially acknowledged in the fields of corporate management, business development and training junior management-level staff.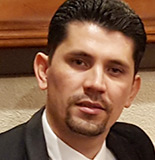 Mr. Khalil Dadgar
AfD Treasurer
Khalil Dadgar is an Afghan scientist with a background in radiological sciences in the US (graduated from Merritt College, Oakland, California), and with a Bachelor ...

… of Applied Sciences in Medical Imagining from Charles Sturt University, Australia. He also studied Chartered Accountancy (ACCA) in Pakistan.

Khalil worked as radiologist at the Stanford Healthcare-ValleyCare where he was head of the team. From 2011 on, he worked as a Radiologic Technologist at San Ramon Medical Center, California, where he perused and experienced new areas of fixed and mobile radiography, computed tomography and fluoroscopic procedures, working in 1st and 2nd level of trauma centers. In addition, he also worked as student evaluator with several hospitals in California.
Ms. Elodie Vieux, Swiss by birth, acquired her Masters degree in Development Studies from the Graduate Institute in Geneva. She started her career working with several NGOs on environmental issues in Argentina, education in Thailand and migration in Switzerland.

She has worked with Action for Development overseeing project implementation in Afghanistan and assisting with the establishment of the head office in Geneva. She currently works as Junior Programme Advisor for the United Nations Development Programme supporting the Green Commodities team on external communication, capacity-building and monitoring and evaluation.