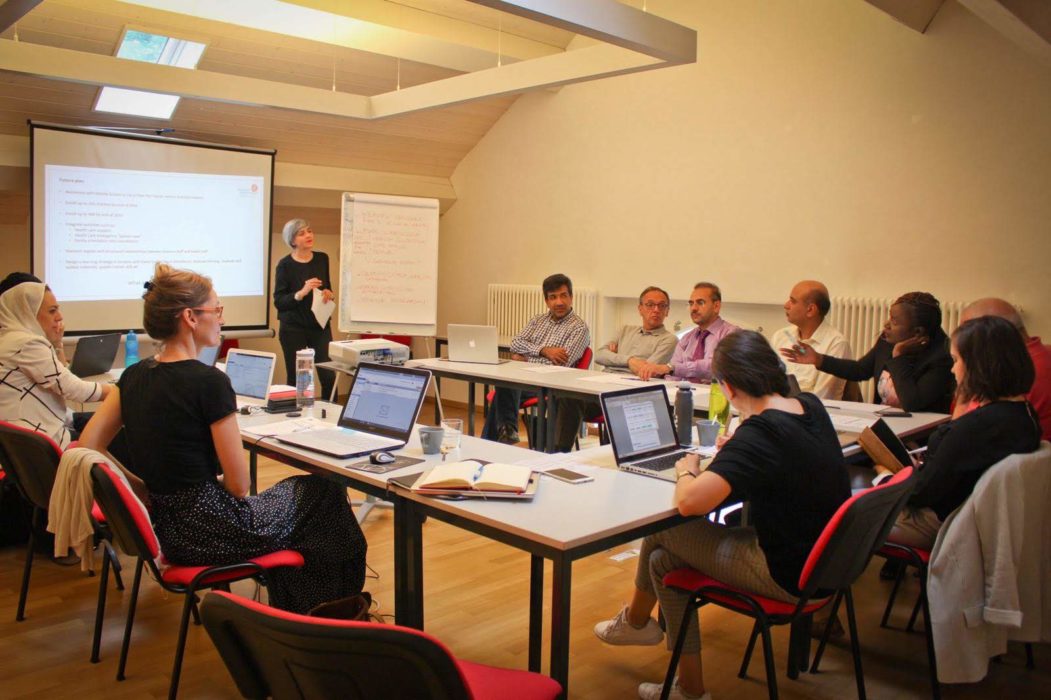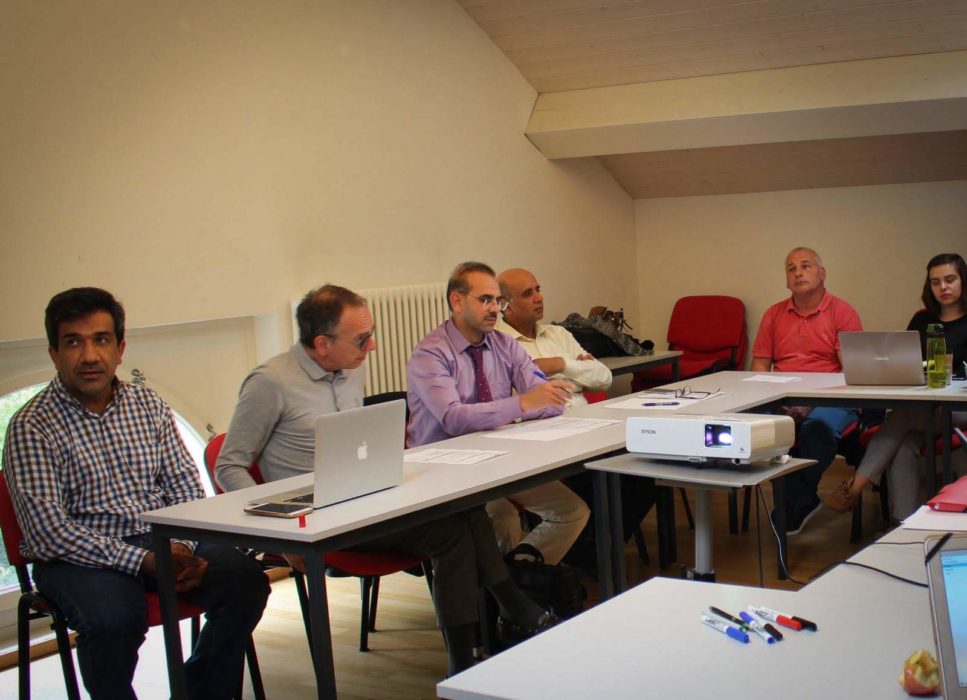 Action for Development held its Annual Organizational Workshop on 28 May 2018, which brought together Geneva and Kabul staff to exchange updates, discuss progress and future challenges. Following project updates, discussions were held on ways of improvement and the organization's way ahead.
The progress of the School for Street Children has been significant with the support of new donors. The student body of the school is expected to grow up to 400 in the next two years. Likely to expand onto new districts, special emphasis will be put on crowded areas, where street children mostly preside. The educational curriculum will be constantly updated and improved, while life skills including personal hygiene, and other areas of development such as peace building and gender aspects will be considered to be integrated as well.
Action for Development continues to support the Rahyab School for Children with disabilities with nutritional support and provision of learning material. The sustainability of securing ongoing funds was addressed. Providing food and water for the children is proving to be especially challenging. The possibility into growing food and extracting own water is challenging as there are no fertile grounds and the water in the area contains too much salt. It was proposed to merge efforts to provide meals at AfD's two schools, as well as desalinization as a possible solution to the water problem.
Patient numbers have been steadily growing at AfD's Comprehensive Health Centre. The increasing demand of the CHC's services means the clinic needs more space. This is why there is an ongoing quest to find suitable and affordable land to build a larger health centre on. In addition, AfD is looking into recruiting more female health staff and pediatricians, while conducting further training of health staff to ensure quality care. With a newly added focus on tackling malnutrition among children, the laboratory now provides cholesterol tests.
The midwifery training has had a significant impact as well. Midwives who received training enjoy trust and confidence in their work. As a result, more women sought pre- and postnatal professional care and family planning consultations in the regions the trainings were rolled out. With additional funding, an improved and updated module will be developed for future midwifery trainings. AfD's strategy aims 1000 midwives to have completed training through the cascade model by 2020.
Action for Development's reach is steadily growing, while new challenges and opportunities arise. In the area of nutrition, the organization not only plans to scale up malnutrition screening in its health centre, but also related activities outside of CHC as an active member of the international nutrition cluster. With the new head of the Afghanistan office, AfD will raise its profile on the ground, seek local partners and new opportunities, while strengthening collaboration between its Geneva and Kabul office. As the organization sets foot in new areas, it will also look into redefining and broadening its mission.