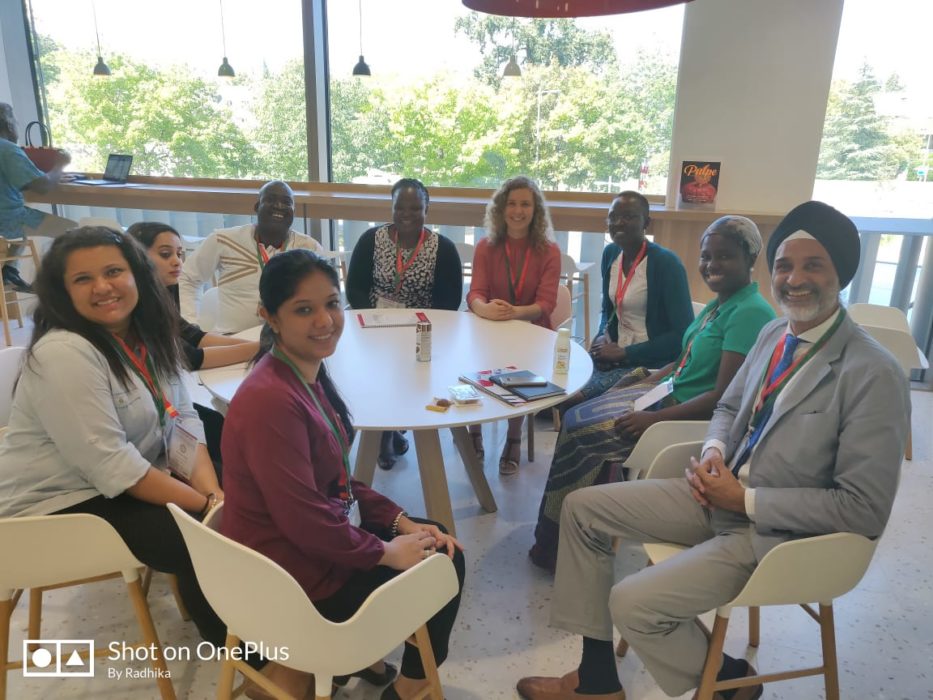 The Empower School of Health organised a workshop on Universal Health Coverage focusing on access to medicines and vaccines from 20th to 24th August in Geneva, Switzerland. Volunteers Maame Kyerewaa Brobbey and Namrita Singh represented Action for Development at this platform.

The workshop was attended by a rich and diverse group across professions and countries. They included public health specialists of UNAIDS and employees of the Global Fund. The experience was not only enriching for participants but also an eye-opener for AfD's volunteers who talked about understanding the global health scenario from a new perspective that not only includes gender, but also one's role in a community.

AfD volunteer and master's student in International Relations Namrita emphasized on the role of such workshops for youth who are in the starting line of their development careers. "The workshop not only provides us with an opportunity to understand the impact of universal health coverage but also pushes the need for it," she said. The sessions ranged from supply and procurement issues to fair pricing and market shaping in terms of access to medicines and vaccines. Daily sessions were held at the hub of the Global Health campus which houses organizations such as GAVI Alliance, the Global Fund, UNITAID, and Stop TB Partnership and concluded at the mecca of global health, the WHO. 
Action for Development is a staunch proponent of health access in Afghanistan through many of its leading agendas. The volunteers expressed their thoughts on how supply chain problems and lack of medical facilities severely affect low-income countries like Afghanistan and joined the chorus calling for the need to improve health coverage in the country evidenced by its alarming health indicators and the conflict exacerbating these problems.
The workshop not only addressed the use and access of medicines but also focused on affordability and storage of medical products which encompasses medicines and medical equipment such as machines and laboratory instruments. Professor Paul Lalvani, Director of Empower School of Health, highlighted that shipments of medical products range in installments throughout the year which not only increases the cost of transportation but also gives rise to malpractices and forfeited medicines in the global market. Moreover, factors such as lack of adequate storage facilities and manhandling of medicines and medical equipment often result in wastage thereof.

All speaker organizations spoke about their activities in providing key access to medicines as well as their social and economic role in the eradication of diseases like HIV, TB, Hepatitis C, and Malaria. The workshop also raised a new discussion on the disposal of medical waste which is a growing concern, which many organizations and private companies have yet to find solutions for. While the workshop affirmed its vision to fulfill the Sustainable Development Goals of the United Nations, it also called on individual-impact and community development.
The rise of epidemics such as HIV and Tuberculosis have seen an increase in research and medical intervention. However, treatments have not yet been dispersed to millions of people which many organizations today are trying to address. Upon conclusion of the workshop on 24th August, participants not only gained a better understanding of medical needs but also of related issues and their impacts. A profound analogy reflects the recurring theme of the workshop: "Think of medical access as a boat, it needs to sail through rough waters to get to its shore but it cannot do so before patching the holes in it". There are indeed many challenges, big and small, and one can only achieve the vision of universal health coverage if all these challenges are overcome.