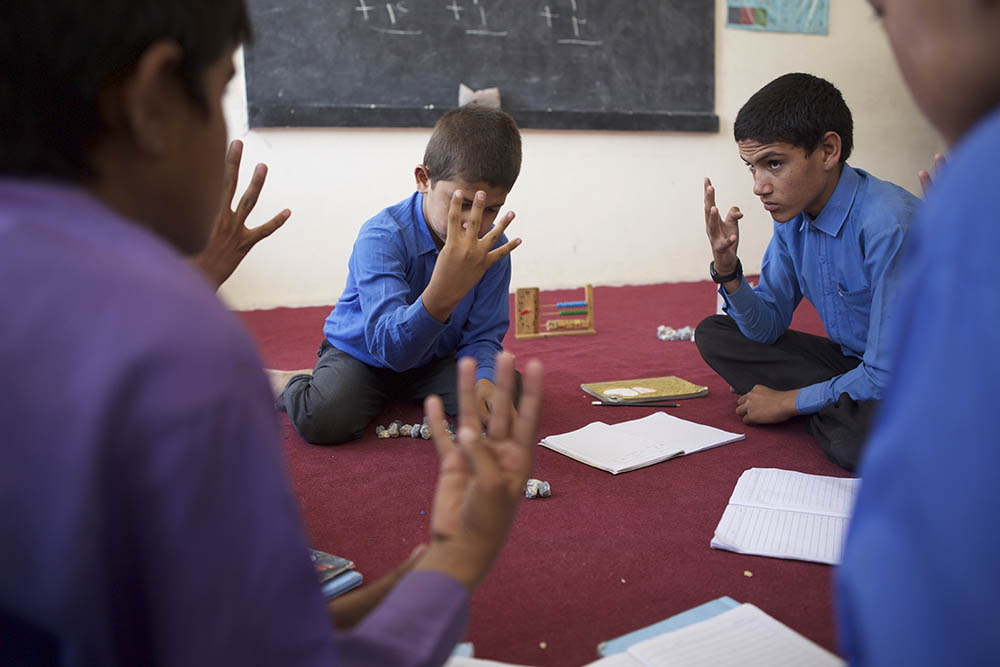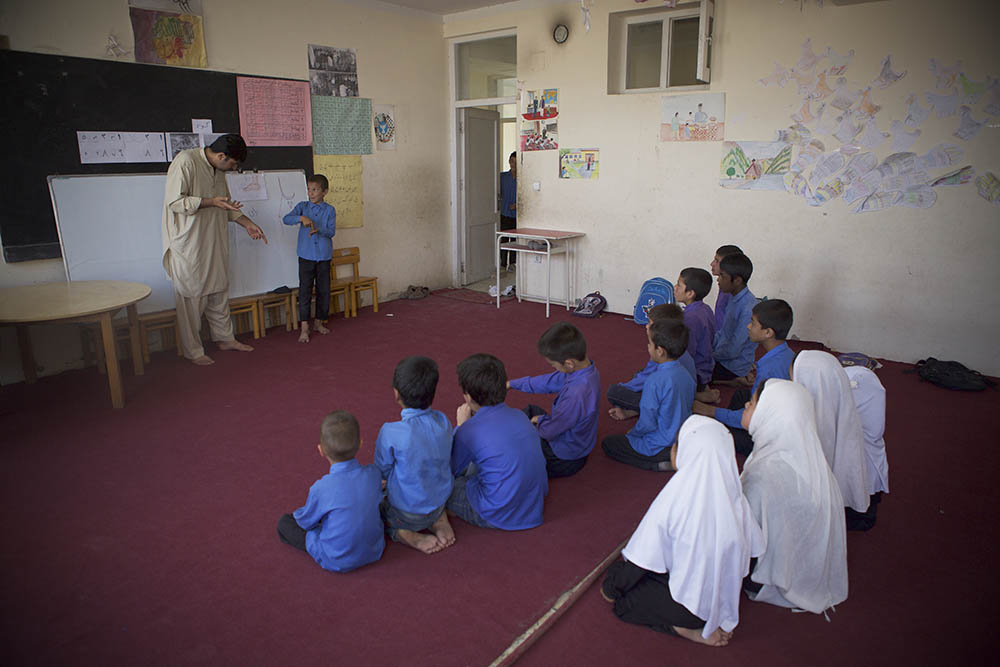 Mohammed and Sabera, two of the Rahyab School's 10th grade students who were born deaf, highlight some of the difficulties facing disabled youth in Afghanistan, and how being a part of the school has given them hope for the future.
'It is very complicated to be deaf and not be able to communicate even with my sisters and brothers. They were enjoying normal school whereas I was not able to attend it since I could not hear what the teacher was saying. About 5 years ago our neighbor told my father that there is a school for people like me, so he enrolled me into this school. I am very happy because I feel empowered and enabled to communicate. I read and write now. I like math and even help my little sister and brother at times with their homework. I wish I could become a teacher and help kids learn and overcome illiteracy.' (Mohammed, 16 years)
'On the streets of the city it is very difficult to communicate with people – they do not understand if I ask them something. But – thanks to this school – I am capable of reading journals, newsletters, magazines, and historical books. I wish I could continue my studies after finishing school, however, in Kabul it is very difficult since there is no possibility for deaf people to enroll in normal classes.' (Sabera, 16 years)
Disabled children are confronted with barriers such as social stigma and isolation from the community. It is believed that 1 in 20 Afghan children today live with disabilities, either congenital or as a consequence of the ongoing war. Due to continuing conflict, lack of resources, awareness and weak political support, Afghan schools do not even have minimal facilities for disabled children's education. This means that some 75% of disabled children do not go to school.
The Rahyab school for children with disabilities is a safe space, enabling these children to come together, learn skills that will help them cope with their disabilities – such as braille and sign language, engage in activities adapted to their diverse needs and interests, and express themselves freely. Through specialised education, we help them ultimately take their future into their own hands.